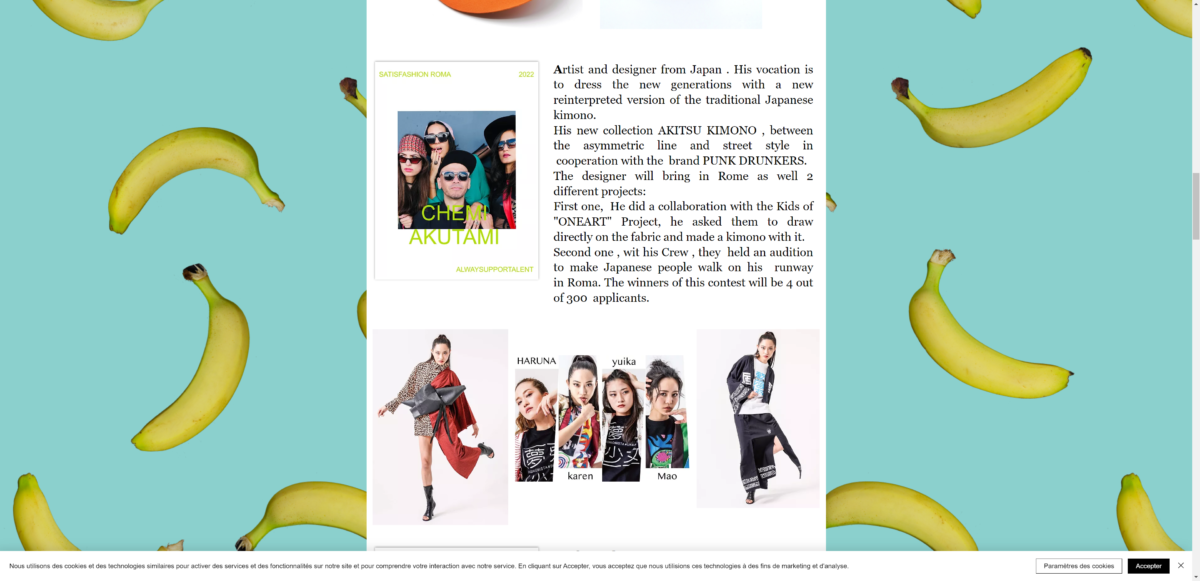 7月7日のショーSATISFASHION ROMA 2022の情報がALWAYSUPPORTALENTのHPにアップされました!
7月7日のショー
SATISFASHION ROMA 2022の情報が
ALWAYSUPPORTALENTのHPにアップされました!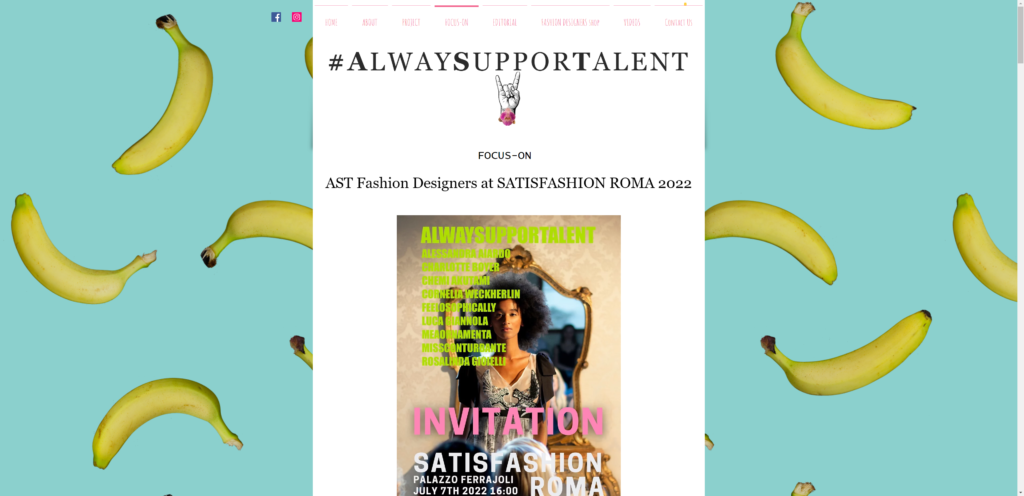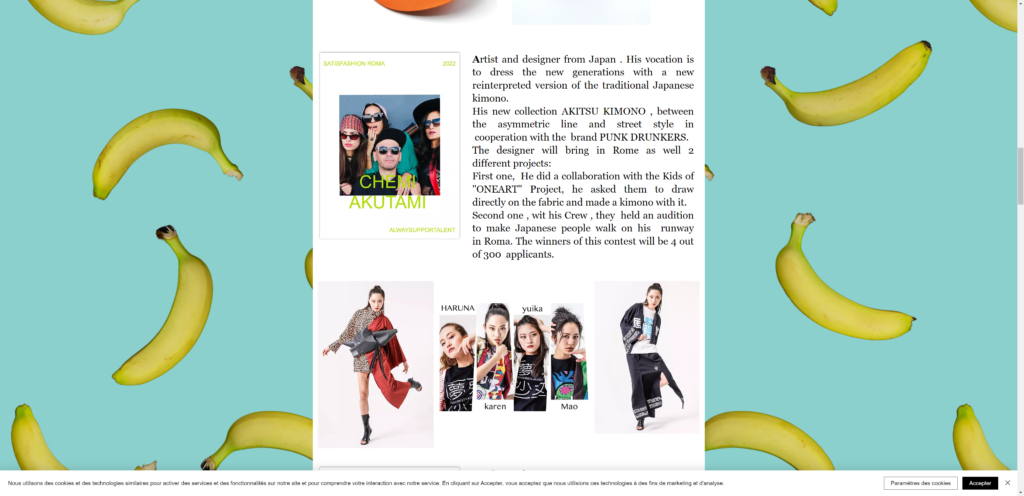 Flavia!ありがとう!!
Artist and designer from Japan . His vocation is to dress the new generations with a new reinterpreted version of the traditional Japanese kimono.
His new collection Akitsu Kimono , between the asymmetric line and street style in collaboration with the brand PUNK DRUNKERS.
The designer will bring in Rome as well 2 different projects:
First one I did a collaboration with the Kids of "ONE Project" he asked them to draw directly on the fabric and made a kimono with it.
Second one , wit his Crew they held an audition to make Japanese people walk on his runway in Roma. The winners of this contest will be 4 out of 300 applicants.